Mahikan Trails
Save 15% on a Medicine Walk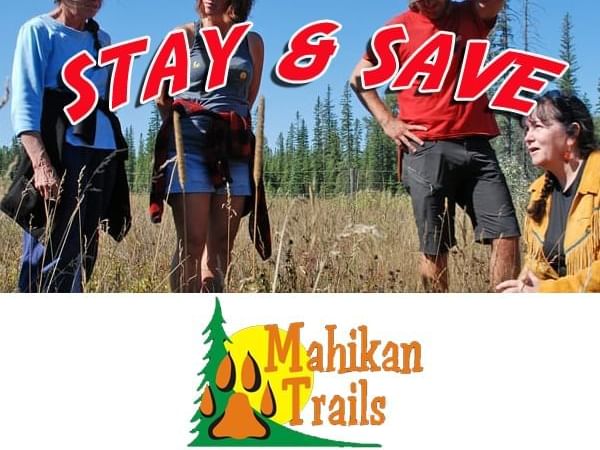 A knowledgeable guide will take you on a 1.5-2 hour walk and will share fascinating historical medicines of the boreal forest from a Cree lineage.
Tour Length and Description
Time – The tour will take approximately 1.5 to 2 hours for a round trip.
Physical Ability – The tour is rated as easy with a relaxed walking pace and plenty of stopping to explore plants.
Elevation Gain – The elevation is negligible depending on the location for the walk, the distance is approximately 2.5 km (.9 - 1.9 miles).
Terrain – The terrain is generally easy and on well established trails.
Tours available Monday & Tuesdays
Click here to visit Mahikan Trails website for more information on tours and activities.